MIDTOWN ATHLETIC CLUB ( Midtown )
2017-18 YOGA IMMERSION & TEACHER TRAINING
MODULE I: IMMERSION PROGRAM
FRIDAYS 6:00-9:00PM & SATURDAYS 11:30AM – 6:30PM
NOVEMBER 3-4 & 17-18 • DECEMBER 1-2 & 15-16
Whether you are looking to begin your yoga teaching career or to improve your skills for your own enjoyment, Midtown's expert instructors will provide a rich and transformative yoga learning experience designed to help you reach your goals. This introductory component of the 200-hour training program includes lecture, discussion, and hands-on training.
ASANA PRACTICE & STUDY
ANATOMY & ALIGNMENT
YOGA HISTORY & PHILOSOPHY
PRANAYAMA, RESTORATIVE, & MEDITATION YOGA STYLES
MODULE II: TEACHER TRAINING PROGRAM
FRIDAYS 6:00-9:00PM & SATURDAYS 11:30AM – 6:30PM
JANUARY 12-13 & 26-27 • FEBRUARY 9-10 & 23-24
MARCH 9-10 & 23-24 • APRIL 6-7 & 20-21 • MAY 4-5
The second and core component of the 200-hour training program is for yoga practitioners who are looking to complete the requirements of becoming a Yoga Alliance-Certified Registered Yoga Teacher (RYT). Building on the knowledge and skills gained in the Immersion Program, our Teacher Training Program includes seven in-depth training weekends designed to help participants become proficient in the following areas:
LEADING INTERMEDIATE & ADVANCED ASANAS WITH VARIATIONS
CLASS PLANNING & SEQUENCING
TEACHING TECHNIQUES & COMMUNICATION SKILLS
COMMUNITY BUILDING & MORE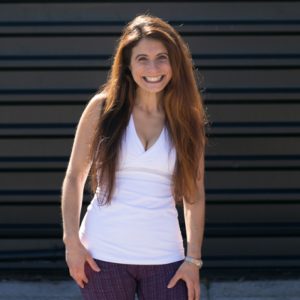 AIMÉE CONNERS,E RYT 500
A born seeker, Aimée discovered yoga and meditation in high school. While studying abroad in the ashram of Gurumayi Chidvilasananda, she met her two most significant mentors: John Friend and Douglas Brooks. That precise pairing of exacting asana and influential philosophy defines Aimée's style of yoga teaching that she brings to every class she teaches.
Using inspiring teachings encountered from philosophy, life and yoga lore, Aimée works hard to weave movement and words, guiding students through the practice and within themselves. She deeply wants students to know that there is nothing confronting any of us that we can't shift in significant ways by skillfully using our thoughts, our bodies, and our hearts.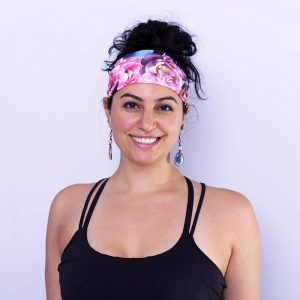 MICHELLE GROSODONIA
We are thrilled to have Michelle Grosodonia as assistant teacher. Michelle is a former Division I college athlete who turned to yoga as a way to take care of her body and realized how transformative yoga is, both physically and mentally.
Michelle has her 200-hr certification and is trained in Restorative Yoga. She is also a Reiki Master. This is her third year assisting the Midtown Yoga Teacher Training.